Neonatal-Perinatal Medicine Fellowship Program
About Us
Learn more about our dynamic program.
About Us
Learn more about our dynamic program.
A Rich Legacy of Training the Best + Brightest Neonatologists in the Nation
The Neonatal-Perinatal Medicine Fellowship at Women & Infants Hospital/The Warren Alpert Medical School of Brown University dates back to 1973. We have a total of 9 fellows, with 3 fellows at each year. We are fortunate to successfully recruit excellent national and international medical school graduates who come to us from excellent residency programs. Each fellow uniquely contributes to our program and is given the latitude to shine in their own fashion. Our fellowship has maintained continuous accreditation from the Accreditation Council for Graduate Medical Education (ACGME).
The vast body of research conducted in this relatively new subspecialty have resulted in clinical advances that richly fortify the training and clinical practice of our present day fellows. From our simulation program to innovative research projects, as well as a continuous emphasis on quality improvement, we always have room to grow -- all to improve the health of our infants.
In September 2009, the Division of Neonatology in the Department of Pediatrics opened a state-of-the-art, 80 bed (2 floors), single-family room NICU, located in the specially constructed South Pavilion at Women & Infants Hospital.
Unit Highlights:
Satellite pharmacy locations on each patient floor staffed by pediatric pharmacists
Portable x-ray machines dedicated to NICU patients
Radiology workstation on each floor for quick image retrieval
In-unit laboratory (one per floor) for rapid blood gas results and phlebotomist assistance
Multiple conference rooms within the NICU to provide proximate patient-care during presentations
Bridge connection from the NICU direct to the labor floor and operating rooms
Bubble CPAP
POCUS (early stages of implementation)
Connect with Program Leadership
Program Title: Program Director

Program Title: Associate Program Director

Program Title: Chief Fellow

Christine Rockwell

Program Title: Program Coordinator
Our Division of Neonatal-Perinatal Medicine has been most fortunate to have been led by Dr. William Oh and Dr. James Padbury, former Chiefs of Pediatrics at Women & Infants Hospital and The Warren Alpert Medical School of Brown University. Below, learn more about their many achievements, all to make our program stronger, smarter, and exceedingly productive in many realms.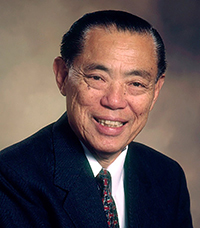 Our Neonatal-Perinatal Medicine Fellowship at Women and Infants Hospital/Alpert Medical School of Brown University dates back to 1973, under the dynamic guidance of Dr. William Oh, a true trailblazer in the field of neonatology. In 2012, he was aptly inducted into the Legends of Neonatology Hall of Fame.
The Journal of Perinatology published a comprehensive article highlighting Dr. Oh's impactful career, entitled, as referenced here:
Reese CN, Reese J. Reflections on the early years of neonatology. William Oh: neonatal pioneer devoted his career to groundbreaking research, expanding patient care, and mentoring others. J Perinatol. 2019 Jan;39(1):18-27. doi: 10.1038/s41372-018-0268-7. PMID: 30467327.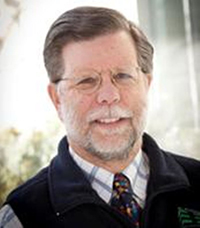 In 1995, Dr. Oh passed the baton of the division's leadership to Dr. James Padbury, whom he recruited from UCLA.  For the next 25 years, Dr. Padbury led the division through a period of unprecedented growth in clinical programs and research infrastructure. Throughout his tenure he secured multiple and diverse research awards including one from Health Resources and Services Administration (HRSA) for construction of the Kilguss Research Institute and three Center of Biomedical Research Excellence Awards (COBRE) for Perinatal Biology.
He was the Program Director for Advance Clinical and Translational Research (Advance-CTR)  His leadership, likewise, led to the design and construction of one of the earliest and largest single-family room NICUs in the country.  In a study done in collaboration with researchers from the Brown Center for Children and Families which evaluated the impact of this new environment on our patients, the largest ever incremental improvements in developmental outcome of infants born less than a 1,000 grams was demonstrated as a result of the family centered care afforded by our new care model that we continue to practice.
It is the influence of Dr. Padbury's vision and unwavering drive that has set the stage for the next chapter in the Department of Pediatrics.
Read On!
Learn more about the medical community-at-large, here at The Warren Alpert Medical School of Brown University
Brown Medicine Magazine