Neonatal-Perinatal Medicine Fellowship Program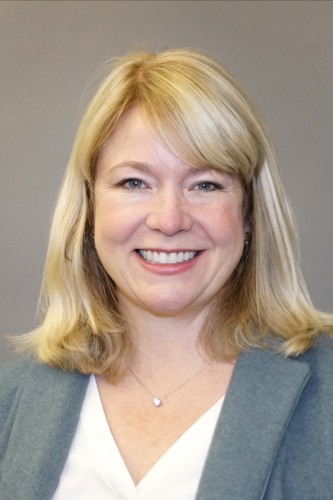 Jill L. Maron, MD, MPH
Chief of Pediatrics, Women & Infants Hospital, Oh-Zopfi Professor of Pediatrics, The Warren Alpert School of Brown University
In June of 2021, Care New England announced the appointment of Jill L. Maron, MD, MPH, to Chief of Pediatrics at Women & Infants Hospital. We enthusiastically welcomed Dr. Maron into our Department of Pediatrics on October 1, 2021. She serves as the Oh-Zopfi Endowed Chair of Pediatrics at The Warren Alpert Medical School of Brown University.
Previously, Dr. Maron served as the Vice Chair of Pediatric Research and Executive Director of the Mother Infant Research Institute (MIRI) at Tufts Children's Hospital.
Dr. Maron comes to Women & Infants Hospital with a wealth of experience, and someone who is regarded as a well-respected expert in her field. She has been a gifted clinician, researcher and mentor at Tufts MC since finishing her fellowship in Newborn Medicine in 2006. In the past 15 years, she has built a strong reputation as an international leader in the development and integration of salivary and genetic diagnostic platforms to rapidly assess genetic disorders, neonatal morbidities and potential developmental disorders in newborns. Dr. Maron also currently serves as Principal Investigator (PI) on three NIH-funded multicenter clinical trials. She has published extensively in the field. She also serves as Professor of Pediatrics at Tufts University School of Medicine, with a secondary Professorship appointment in Obstetrics & Gynecology.
In 2016, Dr. Maron became Executive Director of MIRI when its founder and long-standing mentor, Dr. Diana Bianchi, was tapped to direct the National Institute of Child Health and Human Development at the National Institutes of Health (NIH). Over the five years since, Dr. Maron has transformed MIRI into a first-in-kind research center to address all aspects of pregnancy by expanding its maternal and neonatal research focus to include placental biology and pathology. She has doubled the number of talented researchers and grown the funded research portfolio by over 500 percent. Through Dr. Maron's stewardship, MIRI is now well poised to continue to make important discoveries that advance health care for pregnant women and their infants.
She will continue her research endeavors, creating her own research institute at Women & Infants Hospital and looks forward to strengthening the neonatal academic and clinical mission at Brown.
To learn more about Dr. Maron and her research, check out this TedX talk from 2019: